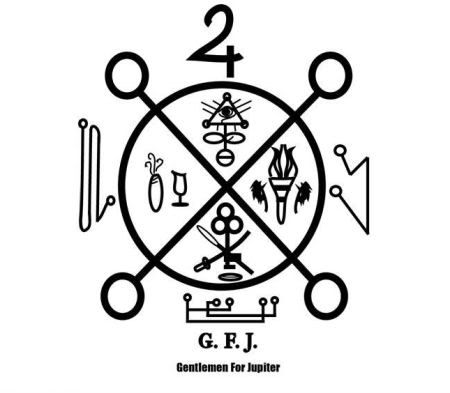 "O Jove much-honor'd, Jove supremely great, to thee our holy rites we consecrate,
Our pray'rs and expiations, king divine, for all things round thy head exalted shine.
The earth is thine, and mountains swelling high, the sea profound, and all within the sky.
Saturnian king, descending from above, magnanimous, commanding, sceptred Jove;
All-parent, principle and end of all, whose pow'r almighty, shakes this earthly ball;
Ev'n Nature trembles at thy mighty nod, loud-sounding, arm'd with light'ning, thund'ring God.
Source of abundance, purifying king, O various-form'd from whom all natures spring;
Propitious hear my pray'r, give blameless health, with peace divine, and necessary wealth."

- Orphic Hymn #14,

To Jupiter

.
We, by which I mean myself and an entire cult dedicated to Jupiter, are pleased to announce the forth-coming "When Kingdoms Come" (title tentative) – an anthology dedicated to Jupiterian magick, comprising essays by a dozen or so members of the present Cult, and brought to you by the wonderful
Hadean Press
. Contributors to include:
Logan Hillier
All these talented individuals, plus myself, and more!
For those members of the (ladies and)
Gentlemen for Jupiter
that wish to contribute and have not yet heard the news, please contact Mr. Sef Salem.
Be seeing you.