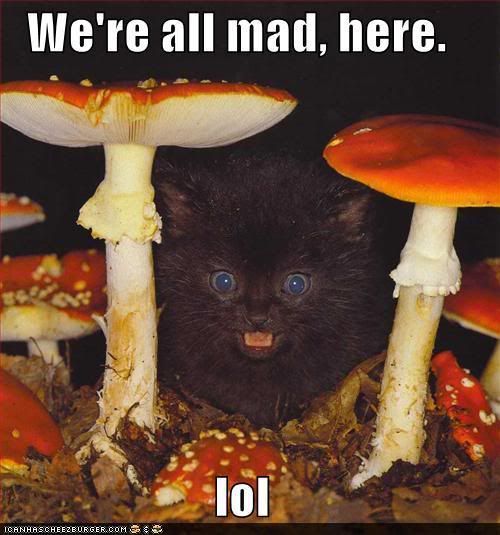 Tonight, I less than cheerfully return Castlevania: Lords of Shadow (there's no second camera?! NOR camera toggle functions?! In a 360 game?! Fuck you, Konomi. You're cutting corners and getting sloppy. You totally owe me like, 20 bucks that I'm losing in the exchange. Bastards.) and pick up the much anticipated, and far less likely to utterly disappoint Fallout: New Vegas. I, uh, may write less as a consequence of shooting super-mutants, ghouls, and mobsters with a sniper-rifle.
I'm working on a special Halloween post (along the lines of what I posted here last Walpurgis, or... Actually, I've decided I'll write the post. I have no idea what it's about. I've been wracking my brain for ideas. I suspect I'll have to meditate near a cemetery at midnight to get the idea, or something. What? What are you looking at me like that for? No, of course I'm not serious. Pft. I would never...), and have a few other things in a half-written, unedited format that'll get fixed up and thrown online to make up for the fact that I'm being a lazy ass.
I also have a list of things worth watching during the tail end of October. Why am I saying that now? Mostly so I'll have less reason to duck out of it later.
All of that aside: it's finally fall! The air is cooling at last! Leaves are falling! It rained here yesterday! I love this season. Seriously. I actually prefer the fall/winter periods of the year for the following reasons: less sunburns, no one expects you to visit a beach, and longer nights...

New Vegas trailers: