What a weird weekend... Before I get to some promised material: on Thursday, I had another omen. This bit was on the "high end" of the "Weird-O-Meter," however I was immediately convinced it related to my surroundings rather than to myself.
As it turned out, both my analysis and the way the events played out matched pretty evenly with what happened. I was only wrong on two items. I'd talk about I more, but I don't really want to violate anyone else's privacy, and so...
***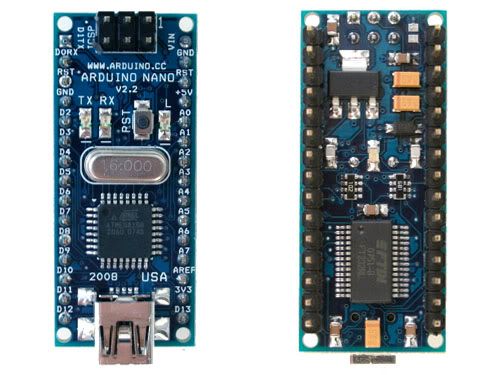 Okay. So. Remember that wand idea? Here are some of the core components at least for a personal, customizable LED system.
First, you'll need an Arduino. I will most likely be getting the Arduino Pro Mini or the Arduino Nano Board. This is what will store the information for coloring an LED, algorithmic flicker patterns, etc. If you're like me and this will be your first time playing with lighting systems, then you'll probably want to consider just shelling out for a package with all the components to make the Arduino work. I may get this package instead, once I'm sure I can afford to. The big thing to remember at this point is that you want your Arduino board to be as small as possible as it'll be placed inside the rod, and if it doesn't fit? Well... That's an unwieldy wand, isn't it?
Next you'll need an LED, as this is going to backlight the quartz crystal put at the end of the blasting rod. Since the Arduino allows you custom program color, pattern, and even variances (I believe some boards can save up to 49 settings), this makes a lot of the work beyond these base components quite easy. And I imagine just getting the color and patterns right will take me a month alone of playing off and on while I ought to be doing Other Things. The LED package I'm looking at is this. But if you're starting to go: "dude, this is becoming pricey..."
Well. 12 bucks. There ya go. Still need an Arduino with USB connectivity and the package to make it work, but... you know.
Now. I'm told I'll also need to make a rig for a 9-volt battery, and I have some other ideas. But there you go. Phase one!
[EDIT]: As RO has pointed out in comments below, you can do the same thing just by buying battery casings, two wires (hopefully you'll make sure to insulate them), and an LED. That'd cost you around $18 total at most.
It'd also be super-lame and I'd make fun of you. ALL THE WAY OR NOT AT ALL, I SAY!
... Or not. You know. Whatever works for you, blog readers. ;)
[EDIT x2]: Fr. AIT continues to dazzle. He may have become nicer as he's aged (by his own accounts), but he's still got excellent taste in... technomantic shizzle! Very, very nice, Brother.