"Oh, deathly quiet pandemonium!"
- Nietzsche
"Everything has been transformed. But it has not been transformed into a charming fairy story or into an ingenuous child's paradise. The primeval world has stepped into the foreground, the depths of reality have been opened, the elemental forms of everything that is creative, everything that is destructive, have arisen, bringing with them infinite rapture and infinite terror. The innocent picture of a well-ordered routine world has been shattered by their coming, and they bring with them no illusions or fantasies but truth — a truth that brings on madness."

- Walter F. Otto, Dionysus: Myth and Cult (1933).
"If you can't keep me out of your egregore, fuck you."
Being essentially "virtual" space, the 'astral' can be conceived of as potentially (if not technically) infinite, especially if we tie the idea of "thought space" to it. As such, certain locations and movements are best determined by mapping "signposts," astral place-markers that allow for one to navigate in a sea of infinity.
Once your rituals are in the open, then the place-markers and capability of astral navigation into those spaces is plainly assured for any who knows how to look for them. Let me repeat myself: if your shit aint secret, then what you do is not secret.
The key to "hacking egregores" largely lies in assimilating as much raw data as possible, and backing it up with historical and other research. These are then reconstituted into rituals or ritual formats which can best allow the practitioner to come into sympathy with the signs, symbols, and spirits that they aim to contact. If one lacks the ability to track down this research, however, they're pretty much just plain fucked.
However a potential counter-balance to this stumbling block was best revealed to me by over-indulging in aesthetics – boiling the mind in the few symbols and thoughts I could find, while surrounding myself with bits and pieces from the place or time I wished to come into sympathy with.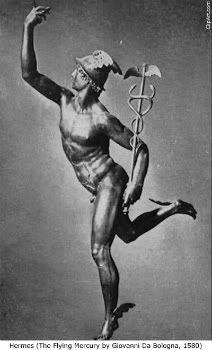 "If it is of use, it will be used."
The thing we tend to forget about these rituals, spells, and the level of information they can provide is that there are those who simply can't afford to buy a thousand books a year. I'm keenly aware of this as I used to be one of those individuals. And, rumors of cursed PDFs by terrifying orders aside, the accumulation of occult information through PDFs benefited me.
If it wasn't useful, then chances are it won't be passed on. At first it was just blatant piracy. If it was out there – in that information soup of the inter-webz – then I wanted to take a glance at it. Over time I refined my pattern recognition techniques and combined them with at least a tidbit of historical information so that the filtering could be further refined.
And around that time it dawned on me that I could make contact – if I could manage it – with certain deities that dealt with the flow of information and develop a relationship with them. And then the whole game changed a bit, as I found myself at last facing the raw vistas of possible data to assimilate. Faced with this Gordian knot I struck a blow, and used as my sword to categories: "useful" and "not useful."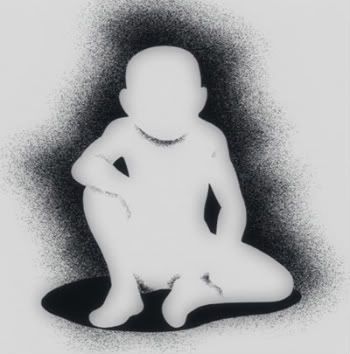 "If it is worth selling, then it is worth stealing."
Traditional media as it has been marketed in the past is undone. You can't take back technology, or wish it away even if you want to. The torrent has emerged, and the torrent shall be used until a better vehicle for the transmission of information arrives. As such any author writing today must take into account just how well their thoughts will catch on.
The more popular they become, the more likely that their writing or videos or what-have-you will appear in the digital ether. Akin to this is the idea of "underground credibility" – which is what helps keep certain authors alive on the web sometimes even long after they've reached an untimely demise and fallen out of print.
Talismantic publishing actually largely addresses this issue; but given that the volumes are limited by quantity (which makes them valuable enough to sell), these books will never achieve widespread release except on the Internet.
Incidentally, this makes the volumes themselves all the more rare – talismanic and fetishistic – and all the more worth getting one's hands on. This is the embodiment of the idea of the Grimoire (the rare book that survived the Inquisitor's fire), and shows that we still treat language printed onto a page in a "magical" way. The entire idea of censorship helps promote this, and actually reifies the powerful belief that such things "work" or "open one up" to the Outside.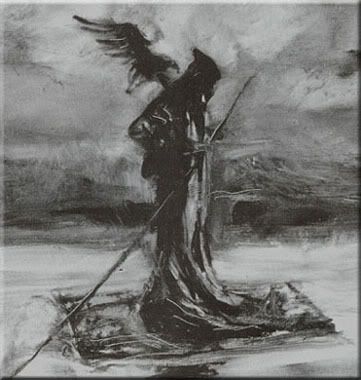 "If it is secret, you must protect it."
This seems obvious. Don't let those of us who are scumbags see what you're doing, or if we take interest we'll be all up in your business, scouting out your astral cities and playing with your world. Some locations on the astral that are opened up actually having "guardians" sitting inside them.
I have had one encounter with such an entity; it appeared in my dreams, and then as I awoke I discovered to my horror that it was actually in my room. I watched as it flicked a stack of quarters off my desk... One by one.
"Okay," I mumbled sleepily, "you've impressed and frightened the shit out of me. I'll be on my best behavior."
No such occurances happened after that; however, I did thoroughly re-ward the ever-loving-fuck out of my house.
If you plan to make something secret, you'd better have guardians to back it up – an Astral Firewall if you will – otherwise you have no security and we'll be stealing your tech left and right. Don't complain to me if I somehow pilfer a technique out of your favorite landscape.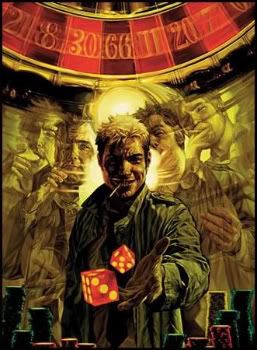 "If it is sold, it isn't secret."
Given that the traditional medium of the book has been turned into digital ephemera on the web, one might as well embrace the e-book and find another way to market their skills. This is precisely why I plan to sell e-books as well as physical volumes if I manage to pull of opening some form of crazy store.
Incidentally, and as far as I can tell, Jason's relying on this same spectrum of ideas. You'll notice he's selling his teaching skills, as well as books, and also working with other up-and-coming magicians? Note how RO is selling an e-book for what... ten bucks?
The point is that the old method of sales is broken to a degree, and most authors are just lucky that the majority of neo-Pagans seem too naïve or inherently good to pilfer their work.
Otherwise they'd be sitting with me in the "I'll pirate your shit if it's worth my time, and I don't feel like providing for you."
I buy books written by authors I respect. I pilfer what I can never afford, or what's written by idiots who somehow managed get something right for once. (Occult one hit wonders of the world: I'm on to you, assholes!) Likewise to out of print volumes; however, I do try to find them at used book stores. In fact, you can view what physical volumes I've purchased (or borrowed) here.
But my point is: if you aren't worth keeping around, then no one will continue purchasing your books. They will, however, pilfer them. Because, honestly, almost everyone does it except for those who it is a strict ethical concern.
EDIT: This blog is partially in response to Fr. AIT's entry; however I don't really mean to imply him. I found myself annoyed by some of his commentators, and rather than befoul his space, chose to rave about insane shit here.