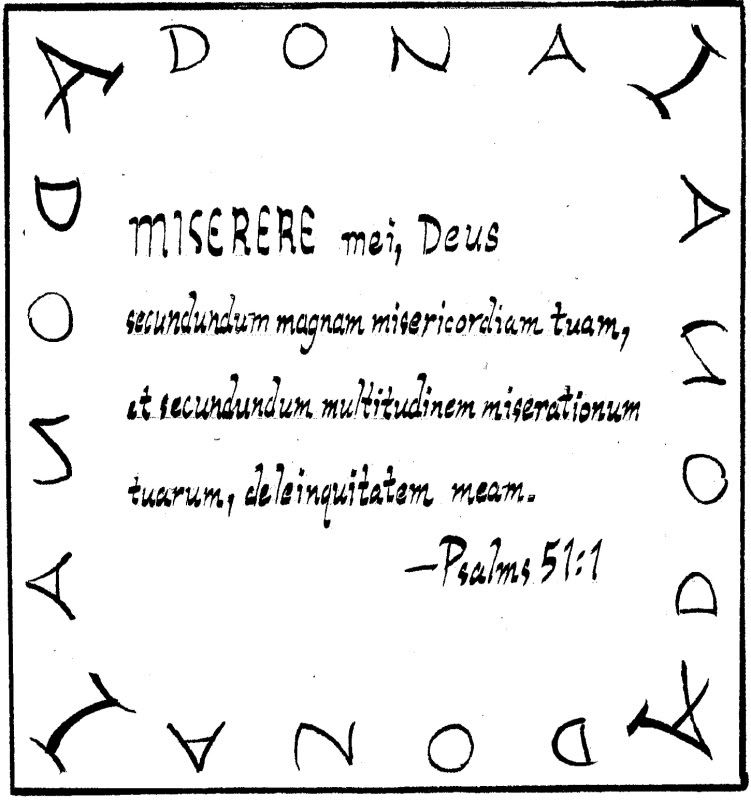 (Click to Enlarge. Made by
VVF
... Because I lack art skillz.)
"
A History of Dissent."
"Magicians are self-made. They know, dare, will and keep silent. It's an age old business. A deck of cards and a top hat, a white tipped wand and a stick with curious properties. Producing canaries from one's jacket pocket. Running things at the crossroads. Twenty one batons in the air at any one time. Thirteen moves ahead of the other players. Sharp suit and silver patter."

- Stephen Grasso,

Skip Witches, Hop Toads.
"

And then he did something very funny," she told the other woman. "He started grinning and looked at the sky, and then he whistled

twice

quite

sharply

in a manner I could have sworn I've heard before. And still grinning he looked over at me and said: '

I think it'll rain tonight.

'"
Her captive audience stayed silent, waiting for closure to the strange story. An odd emotion seemed to cloud her face for a moment, a mixture of fear and awe. Finally she spoke in a completely flat tone: "It rained for two days after that. I really do hate that boy."

- The Journal of Jack Faust (6/7/2010)
As long as there have been magicians, they've made ample use of just about anything they could... well, find to put to use. And, much to the annoyance of the actual devotees of such gods, they've often found some way to justify themselves. I could list about fifteen different reasons why there isn't any reason to worry about "Christian magick," but I find the idea to be somewhat boring.
I left Christianity because it clearly wasn't part of my path in life; and because I discovered myself in opposition to certain tendencies. One of these is taking the "Paternal Father" figure, slapping it's face on God and declaring that to be the Sacred Truth of the Universe (and anyone who disagrees is going to burn in the Lake of Fire!) However, I do not believe that any but a significant majority actually believe that; and while I acknowledge the majority exists (and am in opposition to them, specifically) I don't see myself as being "at war" with Christianity.
"
Know Your Target."
This stance frees me up from pesky questions like: "Will invoking Yahweh lead to my becoming a Fundamentalist Christian?!"
The answer is: only if you're invoking the Fundamentalist Christian 'facet' of Yahweh. Which appears to be all manner of downright fascist and nasty. It's just not a godform I'd select for anything.
It also means that if I need to 'toss my influence' at a Christian, I can easily 'cloak' it using Christian symbols. Or – if I actually want to tap into the power of said deity – I could just work Qabalistically. And there is an advantage to this:
My mother is well aware of what I do. She's been aware of it for a long time, and sometimes she even asks me if I'd be willing to do something. (Sometimes, she doesn't have to.) However: if I send my mother a healing talisman with the names "Azazel," "Lilith," "Lucifer," and "Namaah" on it... She's not going to keep that Talisman. (And I think I'd be cursing her, too...)
So it's better for me to jump into a set of symbols she understands and can empower as well on her own. As so it suits my purposes to using symbols that won't freak her the fuck out. (Even innocuous things like the name of Pan might.)