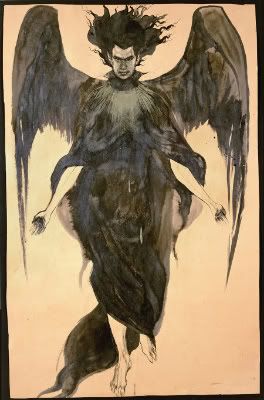 So...
... Today I was gonna release my new Wordpress blog. But since some other folks were going to be getting blogs too, and Wordpress announced that Wordpress 3.0 now came with Multisite integration, I upgraded.
And of course switched to multisite.
And then promptly realized I was in over my head. So you probably won't see the blog today. Today, I'll probably watch a couple movies about beating rather than beat my head against a technological wall and try and pretend I have any clue as to what I'm doing.
Tomorrow I'll start fresh.
Also: Jack Parsons died 58 years ago today when he dropped a vial of fulminate of mercury in his house in LA, and Babalon's prophesy toward him came true: "Thou shalt become a living flame before she incarnates."
Which is a pity. Because he really was the only good thing Thelema had to offer at the time. (I mean, at least he later didn't write a book titled The Slaves Shall Serve... Instead he wrote one titled Freedom is a Two-Edged Sword. It's been out of print for a long, long time. And most of his writings are heading into the public domain twilight zone shortly. You might, like, see them pop up on the new blog. Just sayin'.)
EDIT: Ahem. Jack died 58 years ago, too. Eep. Fixed.