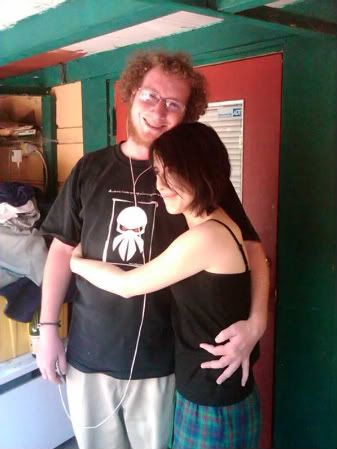 If you're doing this, the responsibility for both your actions and your words fall squarely on your shoulders. You can't duck that.
As such it's now my duty to make a comment that VI pointed out last night:
I was wrong about Peter Carroll.

Man. That was harder to write than I thought. When I read "Psybermagick" years ago, the truth was I felt betrayed by someone who's writing I'd placed some silly blind faith in. Given my near constant comments on various matters, I should have noticed. But because I was busy giving in to opiatic vitriol (ALMOST DONE!!!! ALMOST FREE OF THE HAZE!!!!) I didn't. Thankfully, I place real and actual trust in my friends. And VI, living up to his reputation, promptly deconstructed my comments and pointed out the flaw in my thinking.
So. When Pete's new book comes out, I'll buy it and the latest to read back to back and review my thoughts as they stand. And then I'll discuss them here or on the up-coming site.
You may point and laugh at me now. In fact, I do encourage it. Really! You'll feel great! Stick it to the stuck up Black Magician!